Coffee Bean Sourcing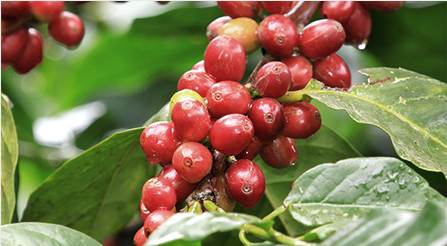 Traceability back to Production
Coffee Cloud Ltd sources green coffee beans from a variety of origins. These origins have been selected on the basis of quality and flavour. All coffee produced can be traced through its Four-digit batch code system located on each individual bag from incoming raw materials through to dispatch. With this number we can identify where a potential problem is by checking raw materials used on this roasting date. The batch number is recorded on the roasting log with the corresponding lot numbers of the green beans used for that batch. By checking the lot numbers in the green bean book we can confirm such things as its moisture percentage, appearance, presence of foreign matter etc. Readings on the roasting log sheets, such as roasting times and temperature may be relevant .The coffee can be traced through the grinding sheet as well as the sampling sheets.
Quality Assurance
The management and staff of Coffee Cloud Ltd are committed to supplying products that exceeds customer satisfaction and expectations.
Coffee Cloud aims to manufacture goods which satisfy customers' ambitions of providing products that can be recognised as New Zealand's most trusted brands. We will continue to demonstrate a commitment to providing high quality, safe and flavourful products to our customers. Also maintain our commitment to invest in quality and to focus on continual improvement in the design and implementation of the Quality System in order to maintain our strong food safety record in New Zealand.This is achieved by maintaining a Ministry of Primary Industry Approved HACCP-based Food Safety Programme.
Sustainability & Compostable Initiatives
Sustainability Initiatives
Coffee Cloud Ltd is committed to provide products via processes that are cost effective to customers and are produced with the least detriment to the environment and ensure the ongoing sustainability of natural resources.
We have an entire range of sustainable products available and are committed to extending this range, to provide innovative sustainable packaging solutions for our customers.
Responsible product sourcing. We look for and use suppliers with sustainable certifications.
We are working towards a paperless office. Records are kept electronically, and office paper usage is kept to a minimum.
In conjunction with local, national and other agencies, we promote and raise awareness of good environmental management policies and practices among staff and other stakeholders.
We recycle as many materials used as possible. We also encourage our customers to do the same by providing information about recycling services available in NZ.
Coffee Cloud is proud to be taking part with our school customers with a new compost programme for their worm gardens. All their used coffee grounds are kept separately and added to their worm gardens to be turned into compost that helps teach kids to grow their own vegetables.
All our take away cups & lids are 100% compostable. These products are made from plants not oil.By composting your cups and lids the entire production begins and ends in the ground.
We are excited to be extending our community and environmental involvement to support the establishment in nation-wide composting and waste-reducing initiatives with our partner https://wecompost.co.nz.
How does composting work ?
Soils play a vital role in carbon sequestration and water retention - approximately 20% of global carbon is held in the soil. By composting, we are putting the biomass into soil back rather than just taking it away.
When organic waste breaks down in an anaerobic environment - like in landfill - a significantly higher proportion of methane gas is produced, then if it breaks down in an aerobic environment - like a compost pile, where mostly creates carbon dioxide. Methane is a greenhouse gas that is 23 times more damaging than carbon dioxide.
So, composting your food waste reduces the production of methane, whereas food waste in landfill can contribute greatly to the greenhouse effect and climate change.
Best of all, we can use organic waste to create a useful product that helps to grow more food!
ZooDoo
Our Roaster is proud to support the "Zoo Doo" initiative, and is committed to ensuring impact on the environment is minimal. The two main by-products of coffee roasting are chaff, which is the outer layer of the coffee bean, shed during roasting, and the empty coffee sacks.
Currently, all of the chaff produced by our roaster is being given to Auckland Zoo, where it is mixed to produce "Zoo Doo", a greatly nutritious compost for plants. This organisation involves taking the manure from the city zoo's, saving rate payers thousands of dollars in dumping fees, and allowing the zoo to divert around 7 cubic metres of raw waste from landfill each week.
Like a cycle, our coffee production begins and ends in the ground.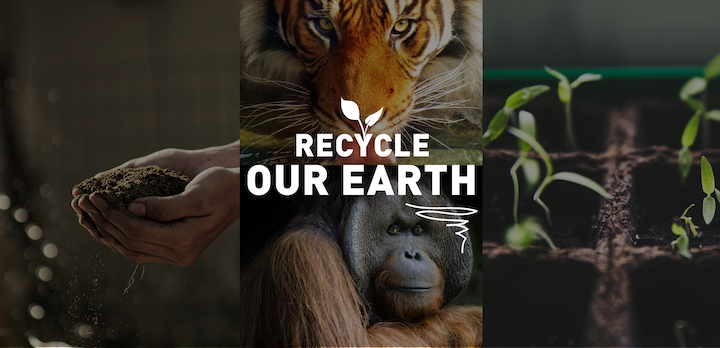 WMF Leading Sustainability

The WMF range of super automated coffee machines are made from recycled base materials and are up to 91% recyclable. WMF has ISO 14001 Certification, and the machines are 100% lead and nickel free.
WMF products feature independently certified industry leading energy efficiency through their smart eco operating modes and superior engineering.
A Premium World-renowned Brand, WMF Consistently sets the standard in coffee machine technology.
Sustainable commercial coffee machines.
WMF takes a complete product life cycle approach to determining the environmental impact of their coffee machines and are dedicated to increasing the environmental performance of their products usage, construction, materials management and waste minimisation.
This is evidenced through the ISO 14001 Certification the company has achieved, which is a family of standards related to environmental management that exists to help organisations minimise how their operations negatively affect the environment
The WMF production process has been carefully refined to minimise environmental impact and has made the range free of lead and nickel.
WMF are the independently certified industry leaders in automatic coffee machine energy efficiency (HKI Cert, Jan 2013).
The WMF range utilise some recycled base materials and each coffee machine is up to 91% recyclable.
Innovation.
Our machines are incredibly versatile with the ability to pre-programme a multitude of different high-quality coffee beverages.
The patented WMF Plug & Clean system was the first HACCP complaint automated cleaning system to ensure ease of use in safety and operation.
Innovative milk technologies that give the silky smooth hot & cold milk foam.
The patented WMF Removable Brewer reduces service costs.
Smart technology – a coffee app to create your own personalised drink just to your liking.
Design & Style
International award winning WMF coffee machines are designed to be modular so they can fit into a wide variety of spaces, fulfil all individual coffee needs, and come equipped with your ideal accessories.
Award Winning Coffee Machines
WMF coffee machines have won many design, process and innovation awards in Germany and internationally. In 2017, alone, they were -
WMF achieved the "Global Market Leader Champion 2017" in the "Commercial Automatic Coffee Machines" category of the Weltmarktführer-Index 2017 (Global Market Leaders Index 2017). Containing a total of six categories, the Global Market Leaders Index – run by the University of St. Gallen in Switzerland and the Akademie Deutscher Weltmarktführer (Academy of German Global Market Leaders) – highlights top performers from some 20 industries and three different countries.
Honoured with a special mention of its WMF espresso semi-automatic coffee machine in the category 'Excellent Product Design Kitchen' for 2017 by the German Design Award, WMF is one of the most recognised design competitions in the world.
From the touch of the display button to the intuitive cleaning process, German quality and innovation is evident.
Compliant coffee machines
Following certain protocols to manufacture the best coffee machines, WMF has achieved many firsts in its field The WMF Plug and Clean system was the first HACCP compliant automated cleaning system. This patented technology means cleaning is exceptionally easy and maintain.
100% COMPOSTABLE T/A CUPS & LIDS

Proudly Made in New Zealand & 100% Compostable.
Our cups & lids are made from compostable and biodegradable material.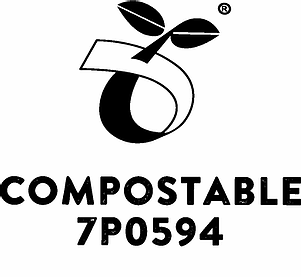 Coffee Cloud supply compostable t/a coffee cups & lids that break down over time.
Customise your Compostable T/A Cups (minimum quantities & conditions apply)
Lift your brand profile in todays competitive market with innovative, personally branded cups
Proudly Made in New Zealand & 100% Compostable
Our cups & lids are made from compostable and biodegradable material.
Double or Single wall cups with Uni-Size lids that fits all the 8oz,12oz & 16oz cups