Every week WMF coffee machines produce more than half a billion cups of coffee globally
WMF is the ultimate in German engineered technology. A simple, super automatic coffee machine that creates café quality coffee with one button - how easy is that? The Coffee Cloud WMF range does it all for you automatically, so a barista quality coffee with fresh beans and real milk is yours at the press of a button.
Here are more reasons why you need a WMF coffee machine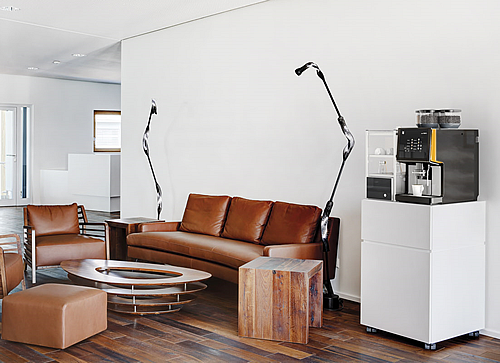 Sustainable commercial coffee machines
WMF takes a complete product life cycle approach to determining the environmental impact of their coffee machines and are dedicated to increasing the environmental performance of their products usage, construction, materials management and waste minimisation.
This is evidenced through the ISO 14001 Certification the company has achieved, which is a family of standards related to environmental management that exists to help organizations minimize how their operations negatively affect the environment
The WMF production process has been carefully refined to minimise environmental impact and has made the range free of lead and nickel.
WMF are the independently certified industry leaders in automatic coffee machine energy efficiency (HKI Cert, Jan 2013).
The WMF range utilise some recycled base materials and each coffee machine is up to 91% recyclable.
Innovation
Our machines are incredibly versatile with the ability to pre-programme a multitude of different high-quality coffee beverages.
The patented WMF Plug & Clean system was the first HACCP complaint automated cleaning system to ensure ease of use in safety and operation.
Innovative milk technologies that give the silky smooth hot & cold milk foam.
The patented WMF Removable Brewer reduces service costs.
Smart technology – a coffee app to create your own personalised drink just to your liking.
Design & Style
International award winning WMF coffee machines are designed to be modular so they can fit into a wide variety of spaces, fulfil all individual coffee needs, and come equipped with your ideal accessories.