From the moment we walked into Peter's showroom to enquire about a machine, to delivery, the fantastic machine, the coffee taste itself and regular maintenance - China Construction Bank New Zealand can highly recommend Coffee Cloud as a trusted long-term partner for the daily caffeine fix in the office.
Doro Friebe, China Construction Bank (New Zealand)


Peter and Kim from Coffee Cloud have been nothing but outstanding since we met them. From helping us select our machine, to choosing beans they have provided first class service every time. Their coffee is delicious and since having our machine I don't think anyone at MC has purchased takeaway coffee again,with the obvious impact on greater productivity. They have a real passion for their business and they consistently exceed our expectations. When we have needed them they have only been a phone call away and are with us within the hour. There service to their customers is impeccable. I would recommend Coffee Cloud to anyone. The machine along with Peter and Kim are like family.
Kelly Larsen, Meredith Connell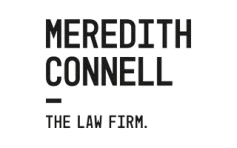 I wanted a decent Italian espresso machine for my home office, but didn't know where to start. Peter and Kim from Coffee Cloud took the time to guide me through different options, and provided sound advice on the pros and cons of each. Once I had decided on a BFC Junior machine (resplendent in stainless steel and with grunty utility!) and a grinder and the other accompaniments like tamper, milk jugs etc they quickly arranged for delivery and installation. Installation was comprehensive – a guided tour of the machine, lessons in making the perfect coffee, how to clean and maintain the gear, and setting me up with some of their own coffee bean blend to get me started. They even provided recipe cards covering all of the coffee types, so that I would get it right. Excellent products, excellent service, and I recommend Coffee Cloud without hesitation!
Shane Hogood, Assured Food Safety Ltd